About Us
At VisionLabs, our mission is to use facial recognition to facilitate better, safer interactions for the modern world.
To achieve this we have developed an unrivalled, ever-evolving facial recognition technology, supported by Artificial Intelligence and Machine Learning and built on sophisticated neural network-based algorithms.
Our technology enables businesses to determine and verify the identity of staff, customers and visitors quickly, securely and with unparalleled accuracy. Our hardware and software solutions are vendor-agnostic and globally recognized, and drive digital transformation now and in the future.
Today, our technology is used in more than 60 countries worldwide and powers digital identity experiences for millions of people. Our customers span the retail, security, financial services and transportation industries, in which our solutions are used to combat fraud protection, enable more secure access control, verify payment authentications and help Smart Cities better manage their transport networks.
Headquartered in the Netherlands, VisionLabs serves customers globally from offices across APAC and the Middle East.
Here's why VisionLabs is the trusted facial recognition partner globally
Accolades and Awards
Find out about our latest award wins, previous recognitions, shortlist announcements and more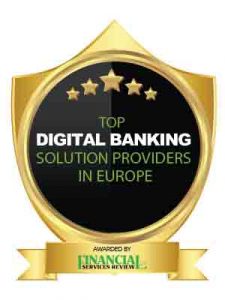 2022
| Top 10 Digital Banking Solution Providers in Europe
2021
| Anti Face Spoofing Challenge
#1 in Liveness Detection for the 3rd year in a row at the 3rd Annual Face Anti-Spoofing Challenge at ICCV 2021